Click on "host an Image" button

Then click on "browse" button
Find your image or picture that you want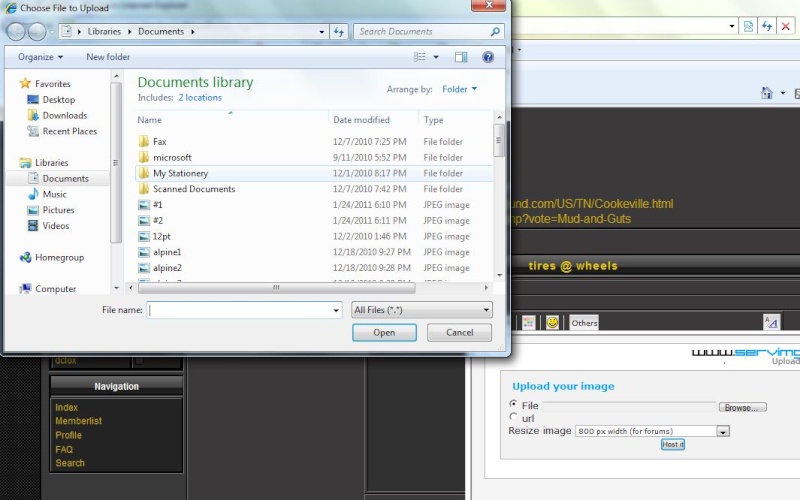 Double click it or click on it and hit open...
Hit the "Host It" button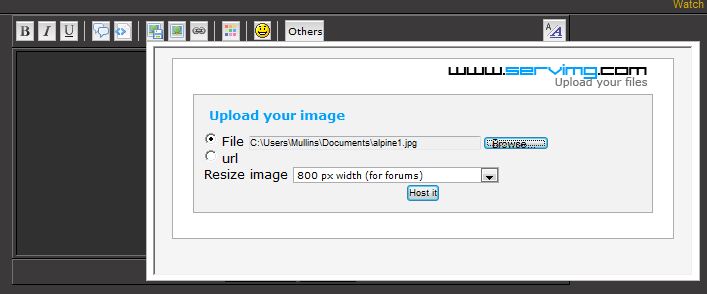 The after its done loading,which may take a minute on larger photos, Click the copy button on Image ...

Click "Allow Access"
Click the "host an Image" button (the first step) to get rid of it..Then put your cursor where you want it...
Then "right Click" and select paste.... you will see something like this..
[url=xxxhttps://servimg.com/view/15281968/93]
[/
Which this will be your image,you can click preview to see you image....
_________________
PROUD Supporter of
Mud and Guts Offroad !!
09 450 Rhino
4 seat conversion
LETS RIDE !
LIFE IS FULL OF MUD ... GET DIRTY !
Local Weather > http://www.wunderground.com/US/TN/Cookeville.html
http://www.top100orvsites.com/index.php?vote=Mud-and-Guts