If you have been around forums very long uploading a custom avatar is almost second nature and real simple to do. If you are new to forums here is a simple how-to,
First click the profile button
Then click the avatar button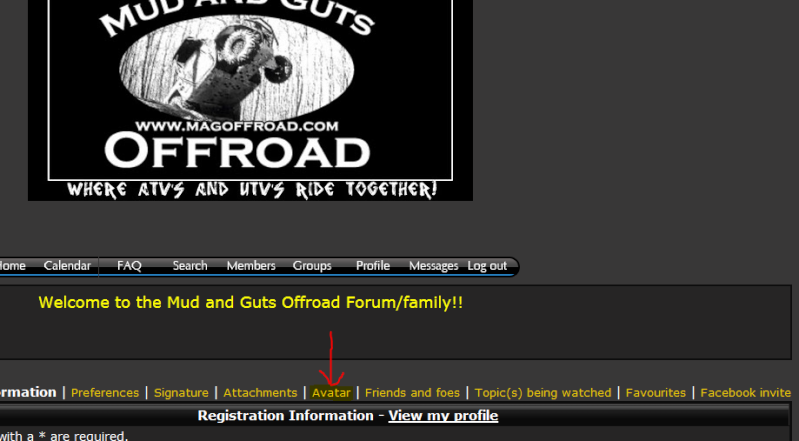 and then the browse button

After clicking the browse button a new window will appear and you can click any image on your computer and use it as an avatar as long as it is not to big. After clicking the image you wish to use you will be redirected to this page and in the box in front of Browse it will have the location of the image you just choose,
at this time you just click save and your image will be used as your avatar.

Hope this helps someone,
_________________
My ride: 2015 RZR S 900! Pearl Black
Tell all your good friends www.MAGOffroad.com Its where you want to be.. lol
https://www.youtube.com/mudandgutsoffroad
http://www.mudandgutsoffroad.org