Ok...you guys will soon learn that I love to post pics/videos.lol
The Honda section is a little bare so i figured I would add a little to it.
I started my ATV addiction on a Honda(as did most people),and have owned several.
My first was an ATC 125M 3 wheeler(about a '79 model),
From there I moved up to a 200x and then a 350x.
The only pic I have of any of those is us riding at a place called Radcliff.
We rode there at least 4 or 5 times a month for years.It's since been closed down.
This pic is about 1982 or 1983.
I'm on the 200x,my sister is on a 250sx,and my dad and one of my sisters friends are both on Big Reds.
After that I spent several years w/o an ATV and went through a sport bike phase,4x4 phase,and hot rod phase...with several of each.
I then picked up a used 2005 Rincon 650...and modded the hell out of it.
I LOVED my Rincon.However...Hurricane Ike took it away from me.
Here it is the day I got it...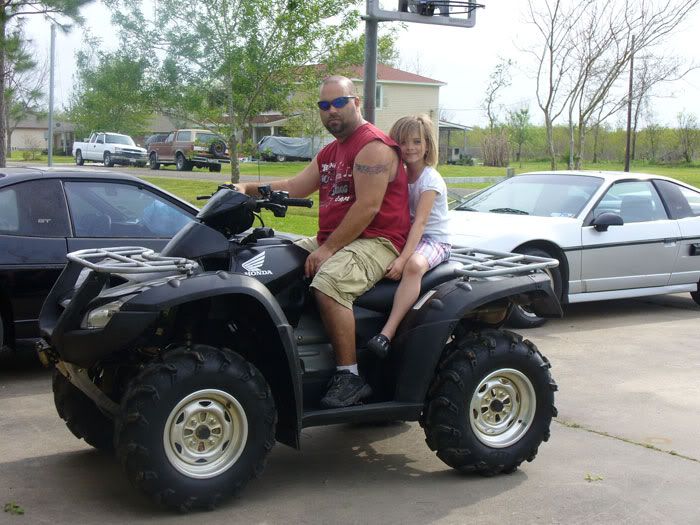 Not very long after...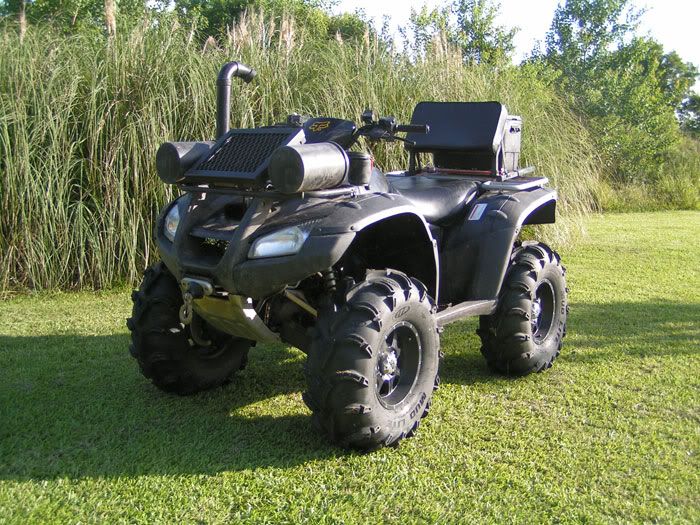 And then after Hurricane Ike got through with it...
After about a year w/o an ATV...I replaced it with a Polaris 800 Stealth.
I'll post pics of it in the Polaris section...
Follow me,lol...