Got mine today, Hoping to get it on and try it out tomorrow!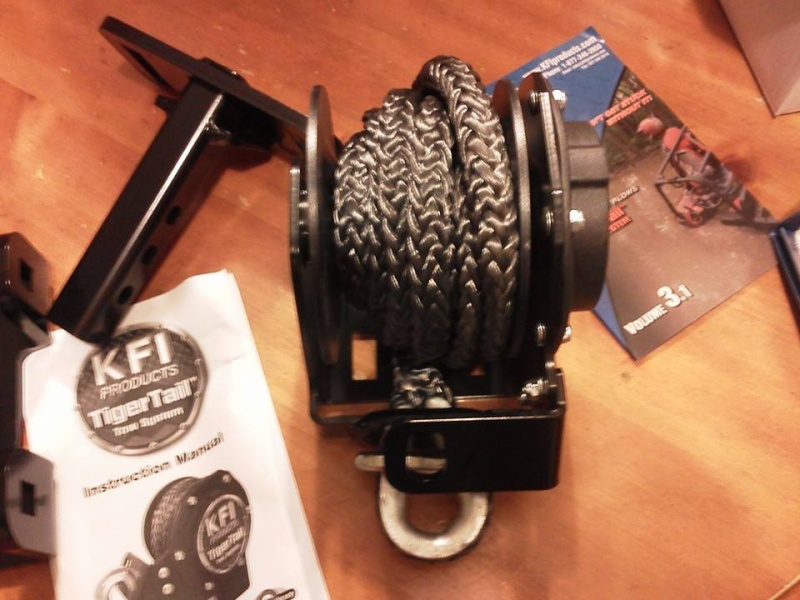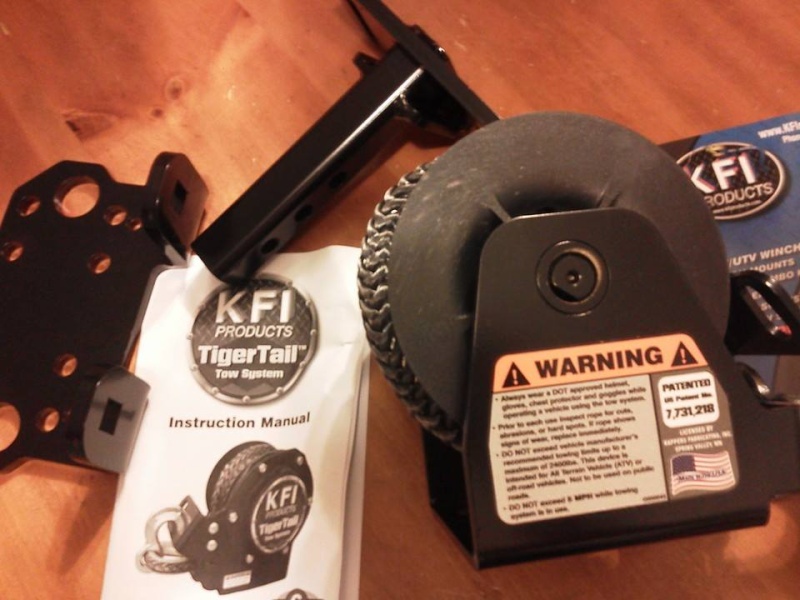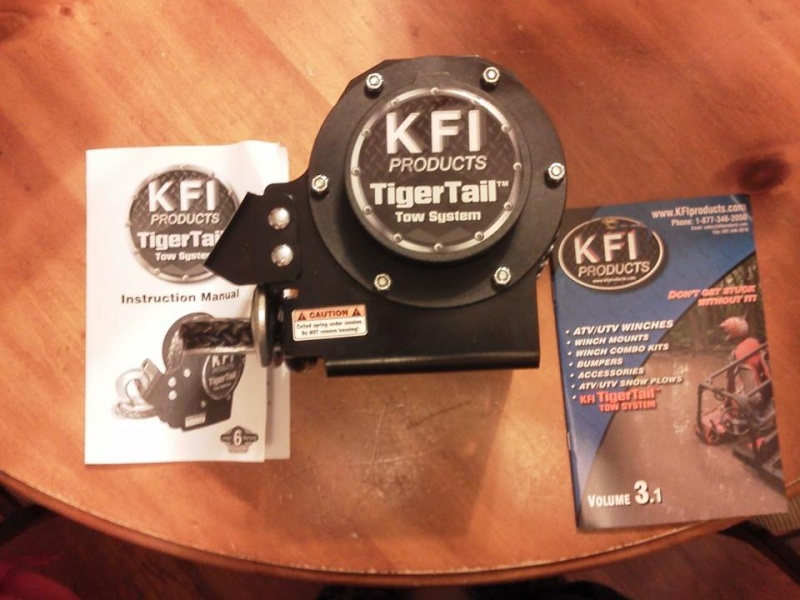 "KFI's Tiger Tail Tow System provides a tough and tangle free tow system for your UTV. Since the tow system is fully integrated to your UTV, you never have to leave it behind and makes this a convenient addition. Easy to use, the Tiger Tail Tow System is 100% made in the U.S.A.
Quality built with 3/16" grade 50 steel construction and 12 feet of 12,000 lb average breaking strength rope with wear resistant coating, this tow system will handle nearly every job you can think of. Since it's fully sealed and lubricated mechanism tested to 14,000+ cycles and powder coated black, the Tiger Tail Tow System will last for a long time.
-Constant tension
-Self locking hook storage
-No electrical parts to burn up
-Keeps your gear clean since there's no more dirty tow straps to carry
100% serviceable components
-Shot blasted before being powder coated black
-Keep attached to your UTV's reciever so it's always conveniently there when you need it"