The day I got it from goodtimes!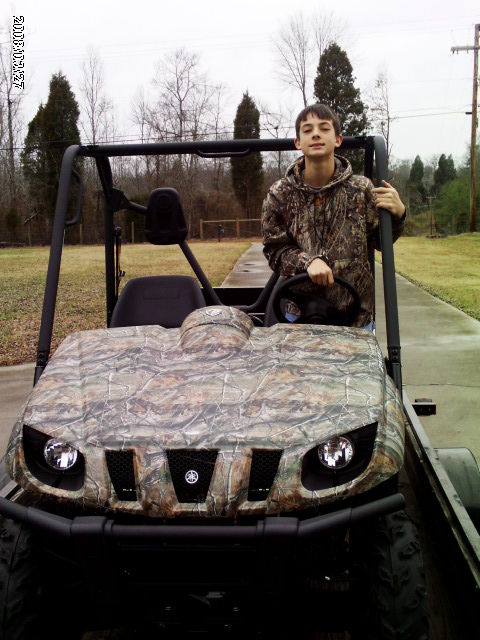 Installed yamaha top,flares,winshield.......took papaw to WR on 1st ride!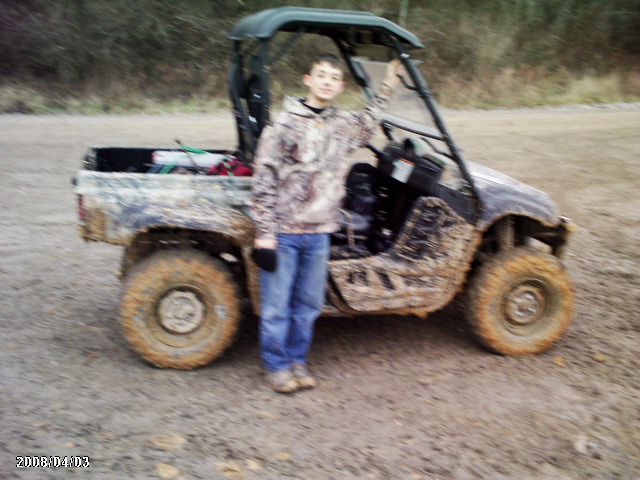 Then added yamaha toolbox,camo rear window,and power grip tires,jstrong doors,jstrong top!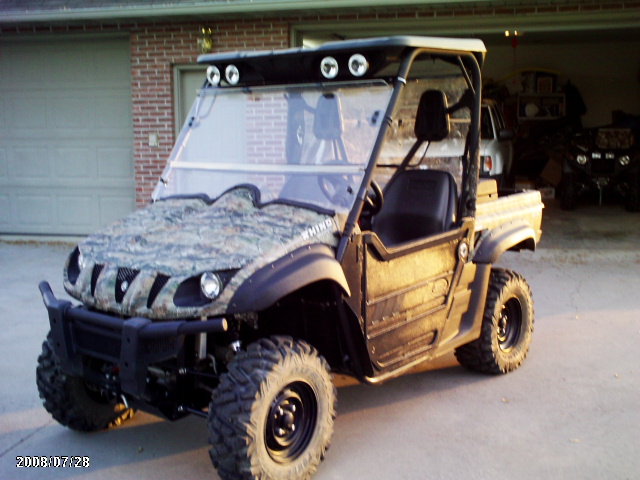 Added rear bedrails, sport yamaha rims,warn winch
Added Rockhard bar,had to cut factory cupholder out with a hacksaw for seizmik console, and the 26" Bighorns with ITP rims and warn bumper!
Then added front lights from advance auto!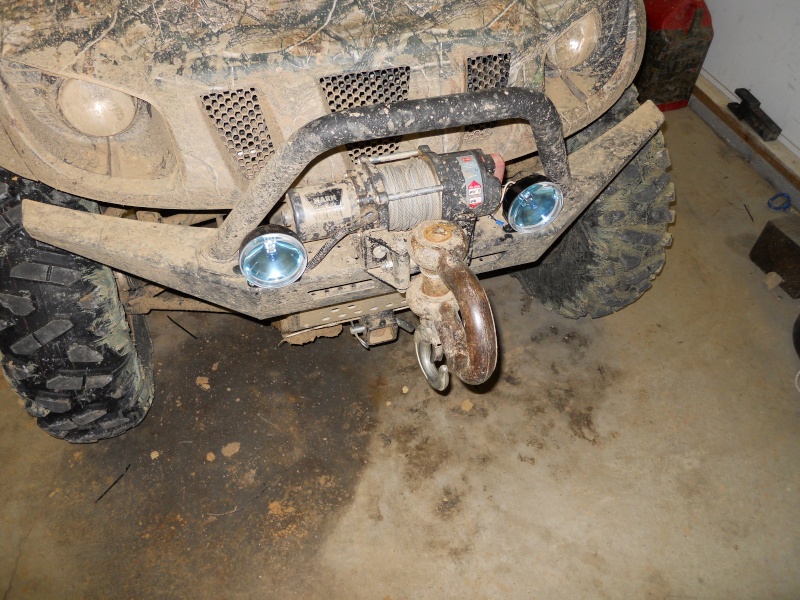 Then the harness bar from RNR!
And the crow harnesses!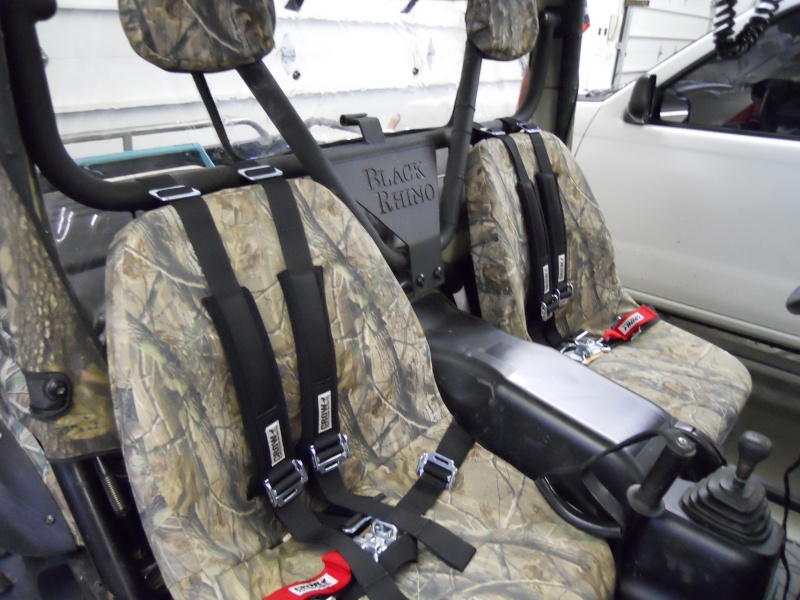 Then more 20$ advance auto lights on the back!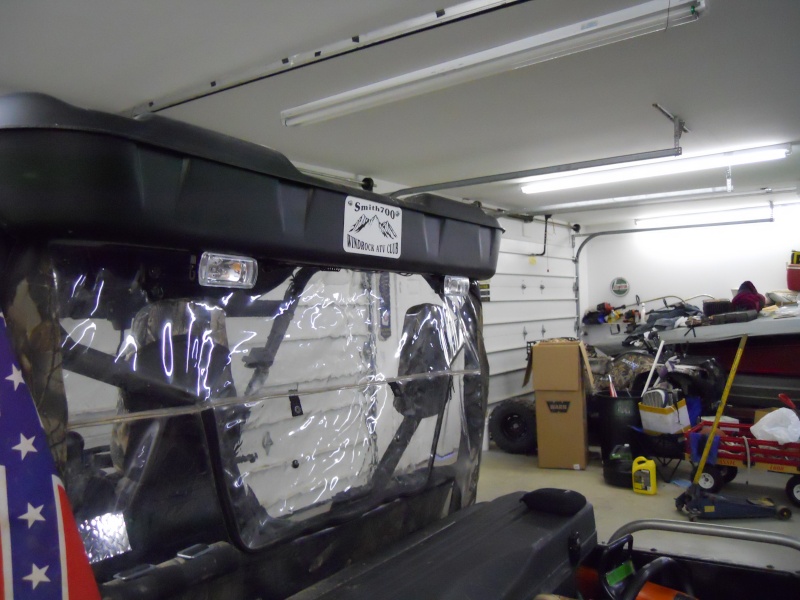 Then exhaust tip,diamond plate cover, rear bumper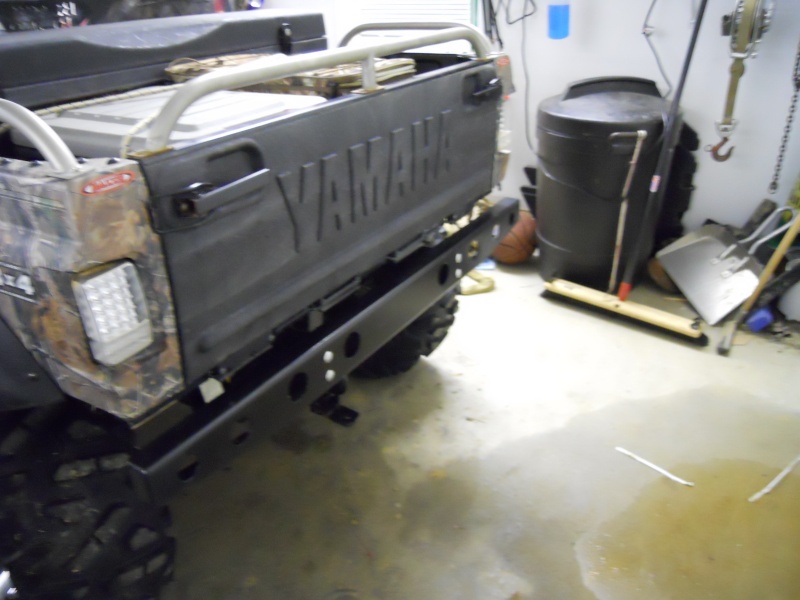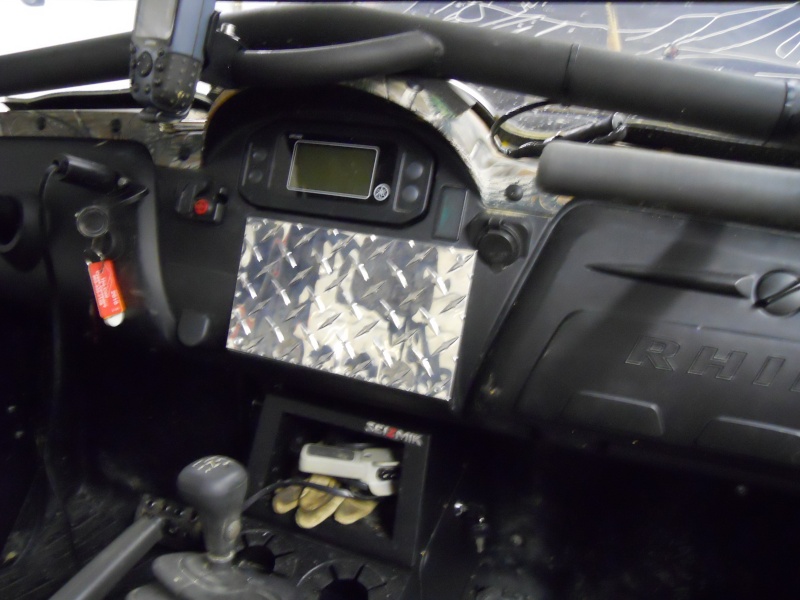 Then lift kit!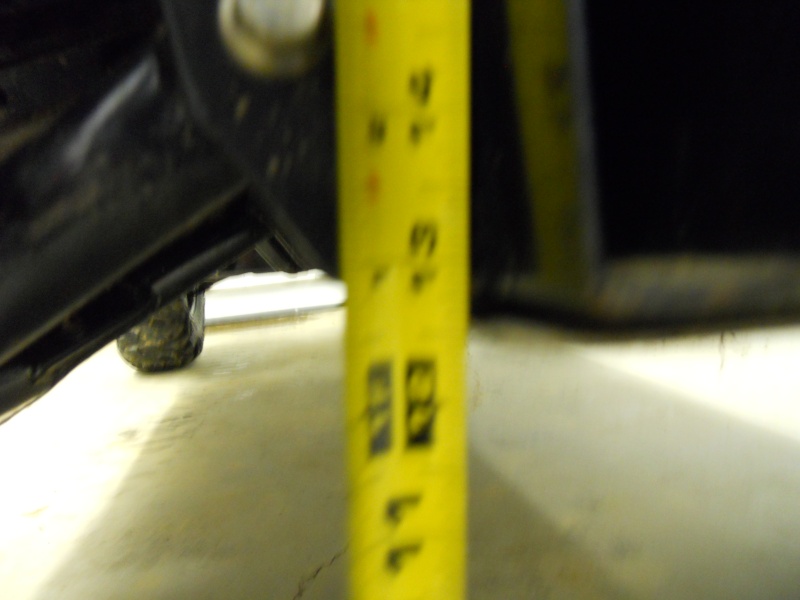 Then Big-R installed UNI filter and Dynatek CDI for me!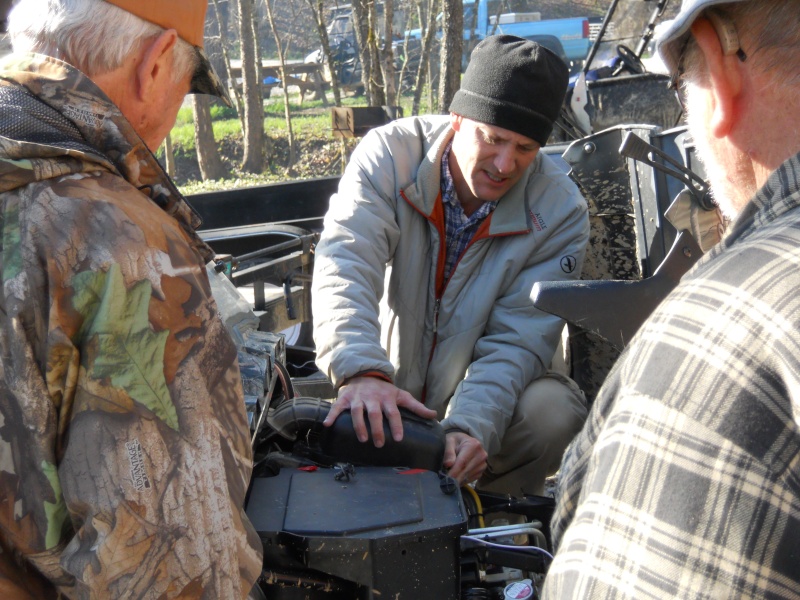 Papaw helped me install my YAMAHA letters in diamond plate from Dirt Performance....they really help the look I think.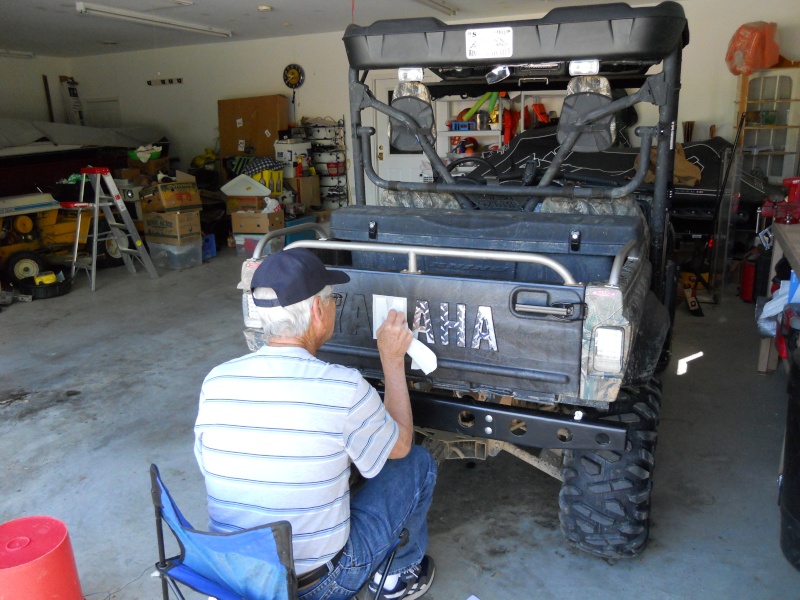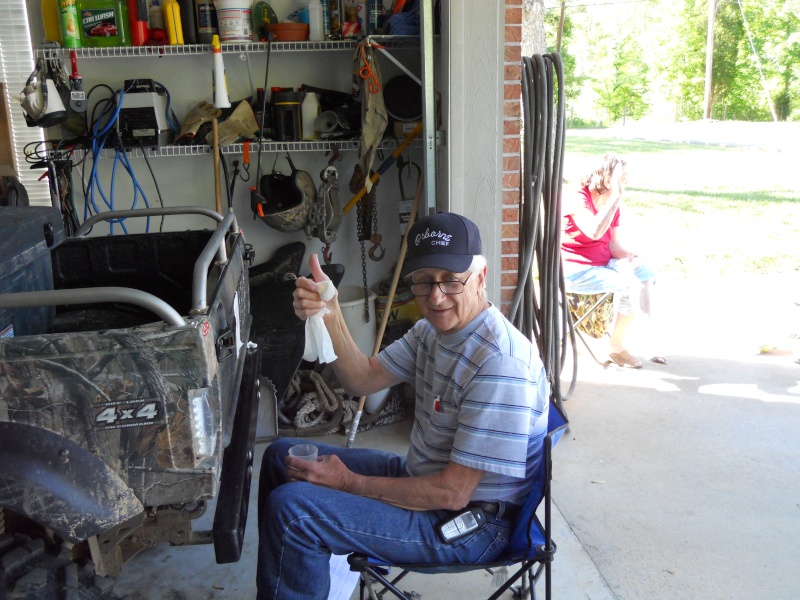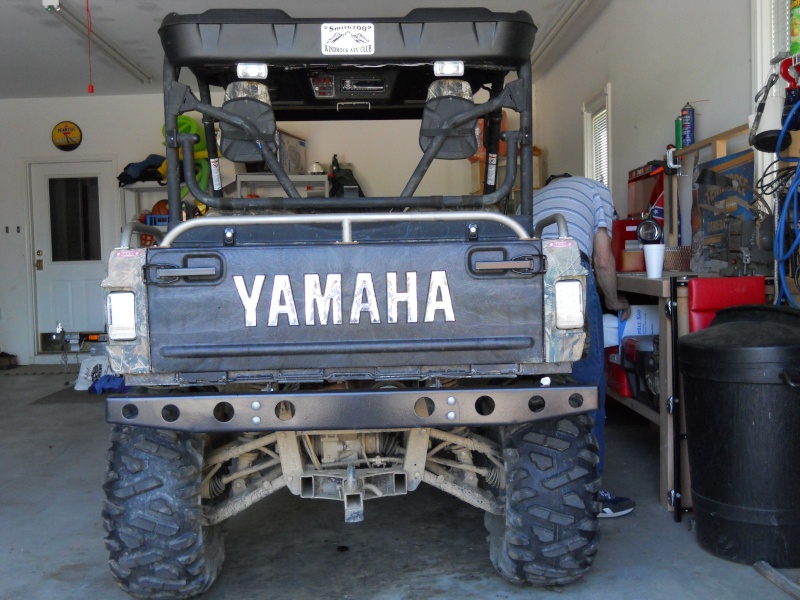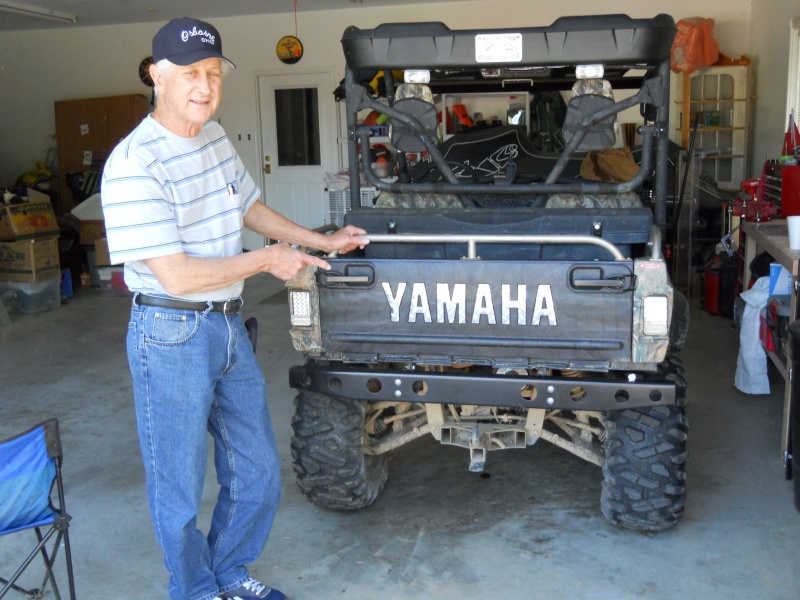 Well I got tired of my pitiful stock headlights.....so I gave Clayboy a call and he got me a set of Eagle Eye replacement HID's!!!! My 20$ halogen lights are pathetic now...if you have a Rhino, these are a MUST!!!!
The barn on the left of the pic is about 250yards away and with the HID's on Low it is unreal....you can't say enough about them!!! A BIG THANKS GOES TO CLAY AT BLUEGRASS UTV!!!!!!!!!!!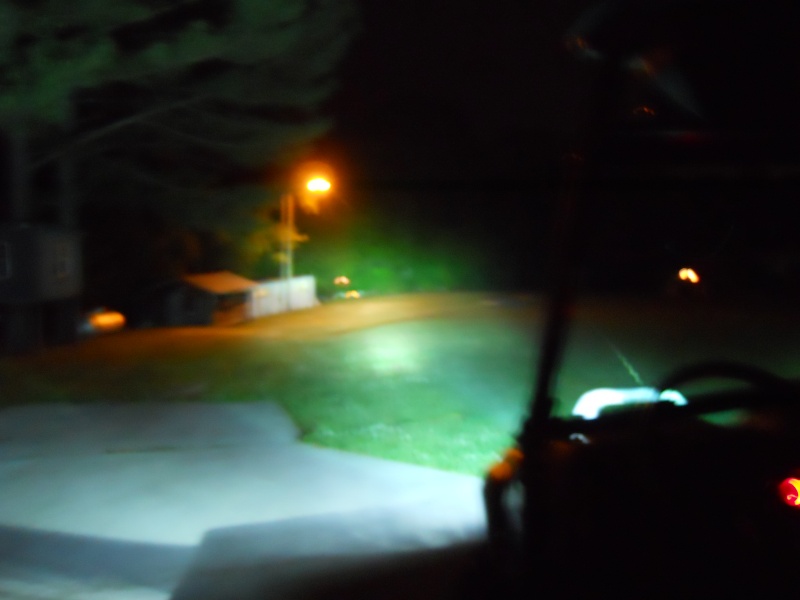 Made one of My buddy's old radio mounts out of some spare aluminum ,added a www.mudandgutsoffroad.org sticker on my windshield bar...and a :Rebel: flag on the BRP bar tab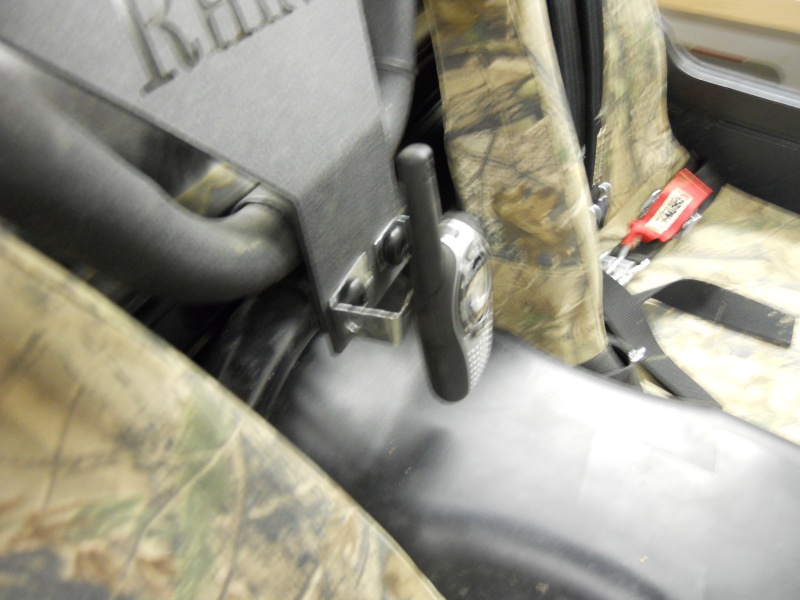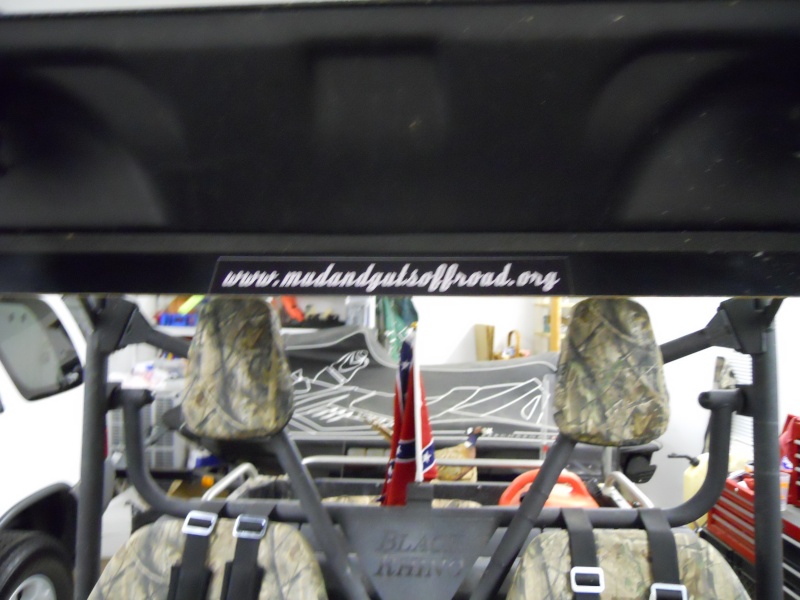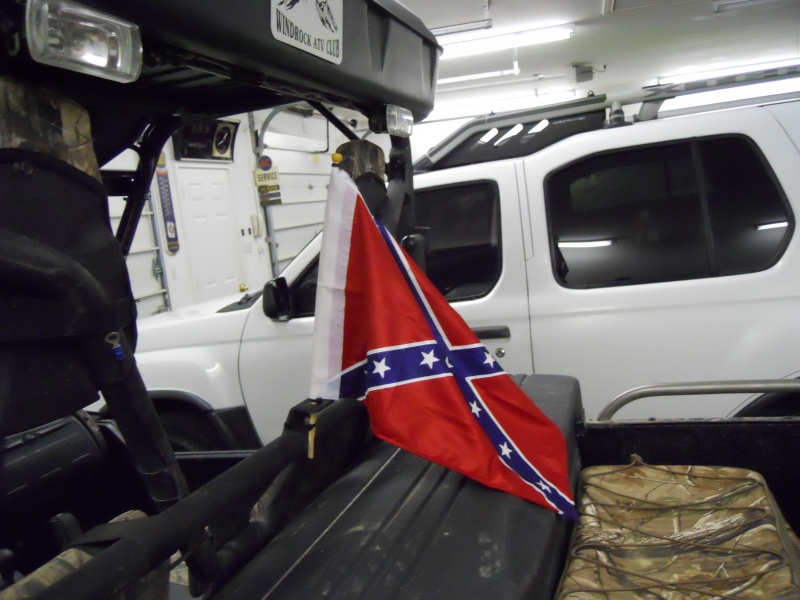 Always adding more mods........I will keep it updated as a add mods.